If you need a reliable company to transport containers to a job site or deliver a load of custom landscaping stone across the state, Jewell Trucking is here to help! We have the trucks and equipment to handle jobs of all sizes.
We regularly haul items from various types of job sites, road construction locations, private residences, quarry pits, gravel pits and commercial properties. Common items we haul are:
Dirt & Sand

Stone & Gravel

Salt

Snow

Landscaping materials (large rocks, etc.)

Equipment (skid steers, loaders, forklifts, etc.)
Containers (dumpsters)

Storage Containers

Barrier walls

Parade floats 😊

And more!
Sometimes we get a SPECIAL REQUESTS and Jewell Trucking is up for the job! Give us a call to discuss details and we would be happy to assist you.
Contact Us
At Jewell Trucking, there isn't a job too big or too small. Let us be the ones to provide you with excellent service.
Reach out to us today about your job. We'd love to hear from you!
Semi Trailers
Different jobs call for different trailers. Jewell Trucking has a semi-trailer to haul just about anything.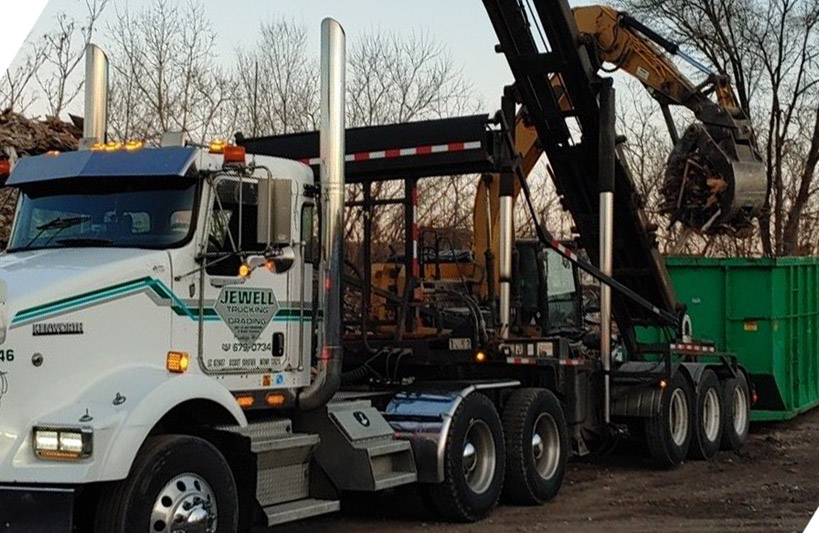 Our roll-off trailers can easily haul privately-owned or Jewell Trucking containers to and from the job site. Roll-off trailers are a great substitute if you would rather not use a dump trailer. They help your jobsite look cleaner and the roll-off containers can be left at a job site.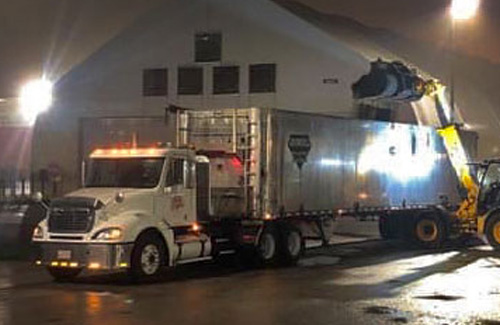 Walking Floor Open Top Trailer
These trailers are often used to haul debris from different job sites, such as a building or house demolition. Mulch and compost are also commonly hauled with these trailers. With the assistance of a hydraulic system, the load is able to be unloaded off the back of the trailer without being tipped, which is safer for everyone. The beauty of these trailers is that they are efficient and have less clean up. (Live bottom trailer)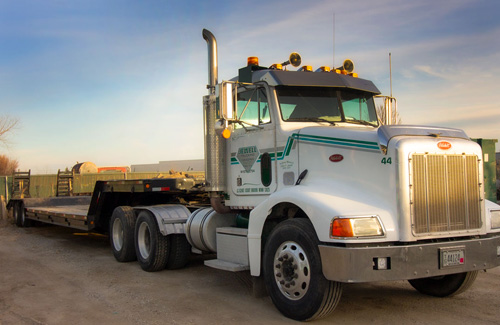 Flatbed / Drop Deck Trailer
When height is critical, a flatbed or drop deck trailer is needed to transport loads. The height of the deck is lower after it clears the tractor unit allowing taller items to be hauled. Barrier walls and taller heavy equipment are often carried on these types of trailers. Dumpster relocation is also helpful with this trailer.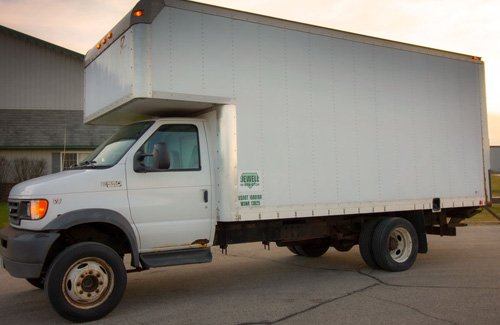 We also have a box truck for smaller jobs that need protection from the elements.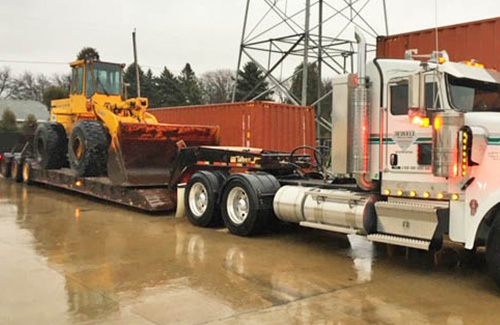 Need a trailer to haul equipment to/from a job site? Our equipment trailers can carry certain size loaders such as skid steers, mowers, and drivable lifts.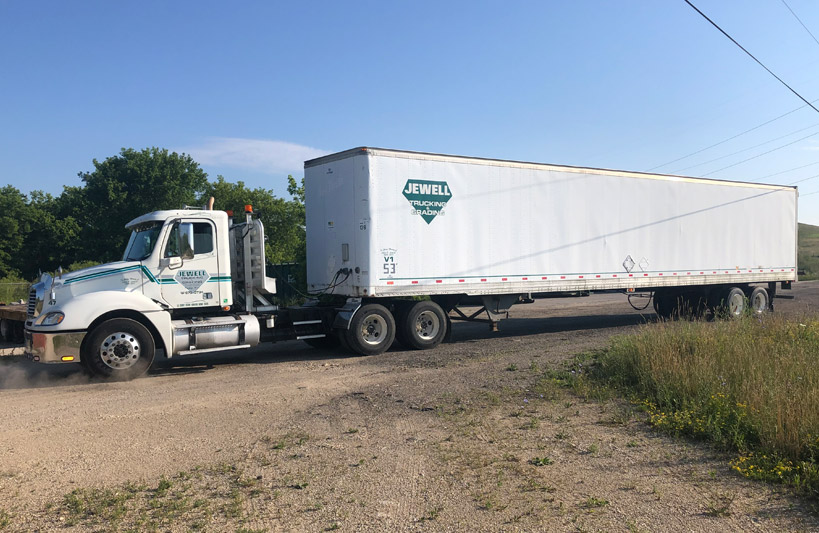 Sometimes we need to transport materials that need to stay protected from the outdoors. Jewell Trucking uses these trailers to haul the items that you need to keep dry, such as wood.